Berekum Area Teachers Cooperative Credit Union ( BATCCU) on the 6th of January 2020, held it's 21st Annual General Meeting (AGM) to elect new board members to steer the affairs of the Union in for the next four years.
The Credit Unions concept is such that people with a common interest come together in a society, mobilize funds regularly so that after six months when a needy member applies for a credit facility he/she would be offered with a minimum interest rate payable within a period. At a close of a financial year, management declares profit and shares among members based on their contributions.
BATCCU has been in existence since 1971 and has been declaring profits year in year out.
BATCCU is involved in deposit-taking, provision of credits and other financial services to their members and the general public.
The newly elected Board members who have been given the mandate to provide a supervisory role to management include;
Mad Esther Agyekum as Chairperson
Mr Dwaa Amankona Hayford as Vice Chairman
Mr Kojo Banasco as Treasure
Mad Mary Frimpomaa as Assistant Treasure
Mr Isaac Kojo Kumah as Secretary
Mr Abraham Owusu as Assistant Secretary
Mr Clement Owusu Ansa as an Added Member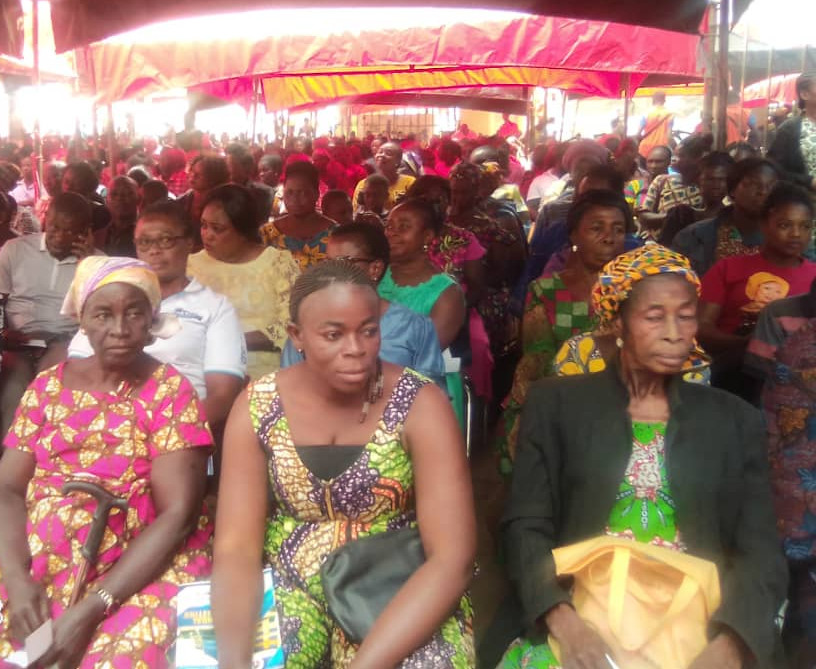 Speaking to the media, the manager for BATCCU, Mr James Kwaku Yebedo said, the credit union has a capital of Forty-Two million Ghana Cedis. According to him the credit union is in good standing and thus advised the public to save with them for a secured investment. As a result of the banking sector financial crisis, several people have lost interest in savings, but Mr Yebedo assured that there are genuine financial institutions and BATCCU have demonstrated that strongly over the period.
On behalf of the newly elected Board members, the Chairperson Mad Esther Agyekum thanked the members for electing them as the new board and assured the Union that they will work hard for the progress Berekum Area Teachers Cooperative Credit Union.
Berekumcity