Unified Heavyweight champion Anthony Joshua has officially presented his four titles to President Muhammadu Buhari.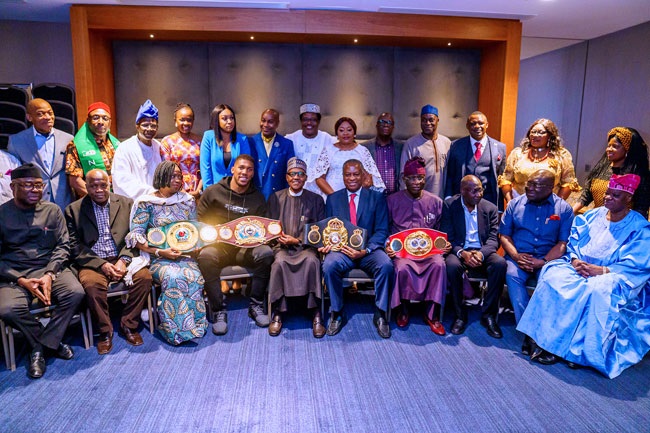 The British-Nigerian celebrated his recent victories with the President on Saturday when the Nigerian leader met with some Nigerians living in the United Kingdom.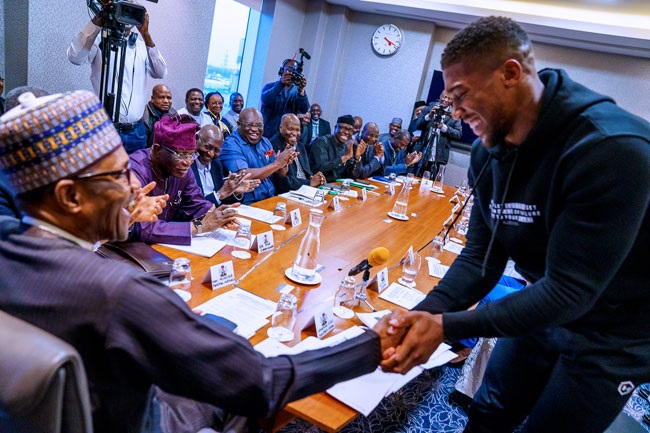 The 30-year-old prostrated to pay homage to President Buhari, in line with the tradition of the Yoruba cultural group.