The Bono Regional Police has arrested a driver and his assistant transporting about 8,460 slabs of dried leaves, suspected to be cannabis from Nsawkwa in the Tain District to Hamile in the Upper West Region.
The 27-year old driver, Ayuba Ali, and his 20-year old mate, Ametus Sori both natives of Kunnyukuon near Babile in the Upper West Region, claim they were only hired to transport the goods from Nsawkaw to Hamile, bound for Burkina Faso.
Personnel of the Drug Law Enforcement Unit, Sunyani, led by Detective Chief Inspector Adams Yahaya, acting upon intelligence traced and intercepted the track with registration number GR 2474-16, loaded with the dried leaves at a section of the Menji to Banda road.
The driver during interrogation admitted transporting the bales of suspected cannabis.
He further alleged he was contracted by a man at Nsawkaw, whose name he claims not to know but can identify him when seen, to transport the goods to Hamlile at a fee of ₵7,000.
The illicit drugs were carefully packaged and covered with sawdust, lumbers, plywood's, and boxes of Agrochemical substances in the Cargo truck to outwit security personnel on the way.
Detective Chief Inspector Adams Yahaya said, "this is the biggest narcotic operation arrested in the region since the Drug Law Enforcement Unit was established in Sunyani, 2019".
"The truck was loaded with 180 sacks with each containing 47 compressed slabs, a total of 8,460 slabs of dried leaves, suspected to be cannabis," he revealed.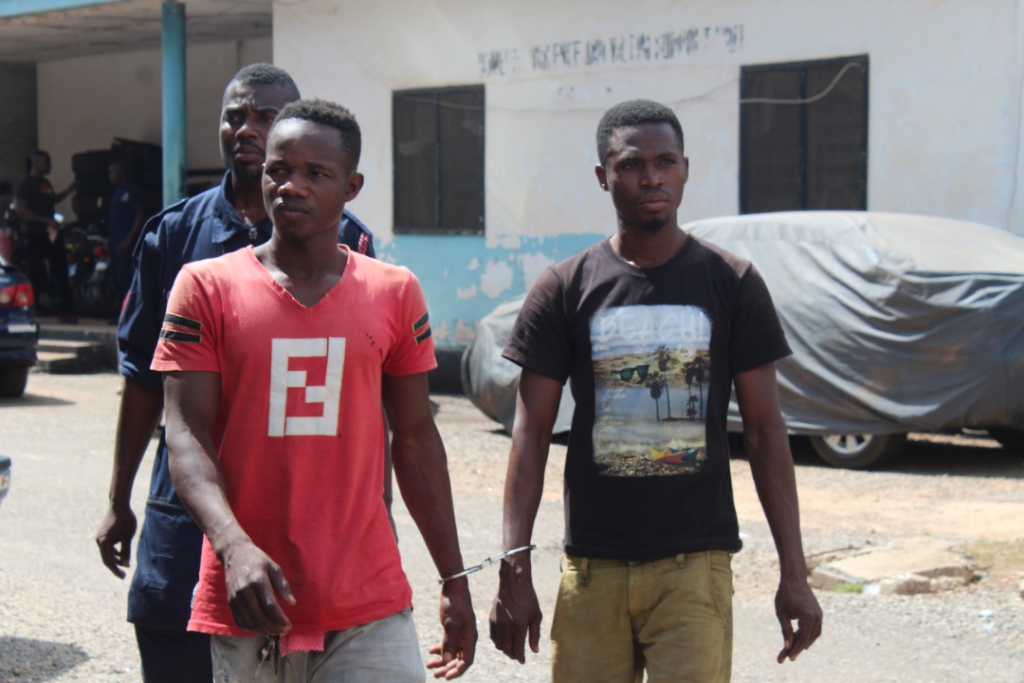 He noted the driver and his accomplices picked routes carefully with less security personnel and security checkpoints.
From Nsawkaw, they were to use the Menji, Banda, Banda Nkwanta, Bole, Sawla, Tuna, and Wa roads before arriving at Hamile, where another truck will continue to the final destination, Burkina Faso.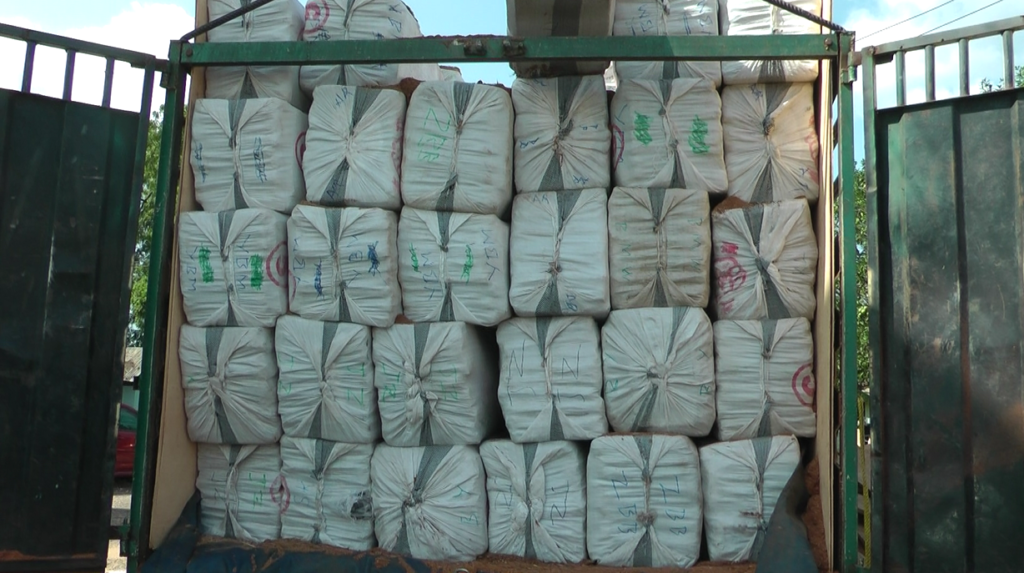 Bono Regional Crime Officer, Nana Kwaku Duah said an investigation is still ongoing while the driver and his mate will soon be put before a court.
He, however, noted the Bono Region is notoriously known for the cultivation and trading of Indian hemp which requires the help of all to end the illicit drug business in the region.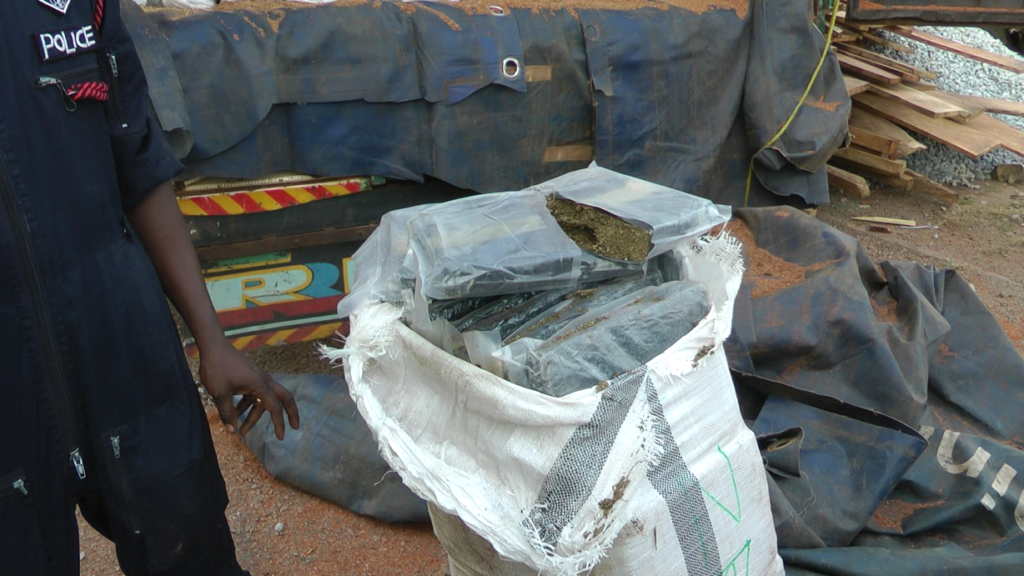 "That is why the United Nations Office on Drugs and Crimes, UNODC, found it very necessary to establish a unit in the region. So we were tasked to go all out to chase not only the smokers but also the cultivators and that is exactly what we are doing.
"Without information from the public, it would have been difficult to detect they were transporting illegal drugs due to the nature and manner of the packaging. So we appeal to the public and the media to help us with information so we can go out there to arrest the illegal drug dealers since their success negatively affects everybody", the regional crime office said.
Source : Myjoyonline