Tracey Boakye is next to unfollow John Dramani Mahama, her 'daddy' as she refers to him on Instagram after Mzbel.
The two female celebs as we all know are staunch supporters of Mahama and his NDC party.
As a result of their fracas, some netizens have pointed fingers at John Mahama as the man they(Tracey and Mzbel) are fighting over.
Though it's an allegation, many tend to believe that indeed the 'Papa No' is John Mahama.
In the wake of this brouhaha, Tracey Boakye on several occasions on social media has shut down rumours that John Mahama is the sugar daddy she has been sleeping with.
According to her, ex-president Mahama is a man she respects alot and would not want to dent his image with all the fake news going round on social media.
Heretofore, Tracey Boakye was following Mahama on Instagram but she has unfollowed him due to reasons best known to her likewise Mzbel.
See screenshot below: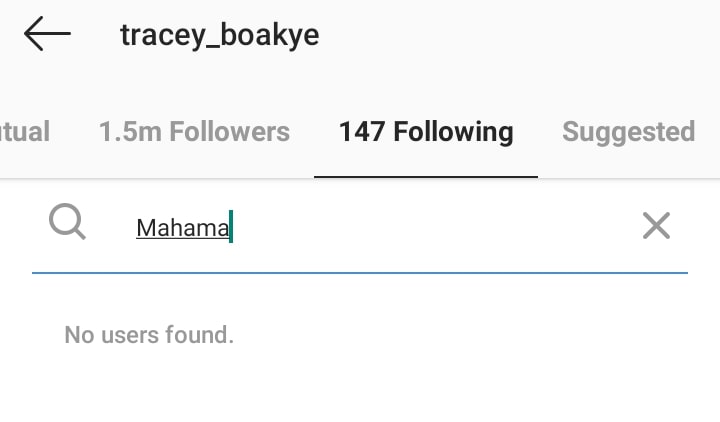 Mzbel;