An unidentified man believed to be in his mid 30s was electrocuted when he allegedly attempted to steal electric cables from a telecommunication transformer at Community 4, in Tema, Greater Accra Region.
The man died instantly when the facility caught up with him after he attempted cutting a live wire belonging to one of telecommunication companies in the country.
When DGN online visited the scene Monday morning, the suspect was seen with his head deep inside the transformer.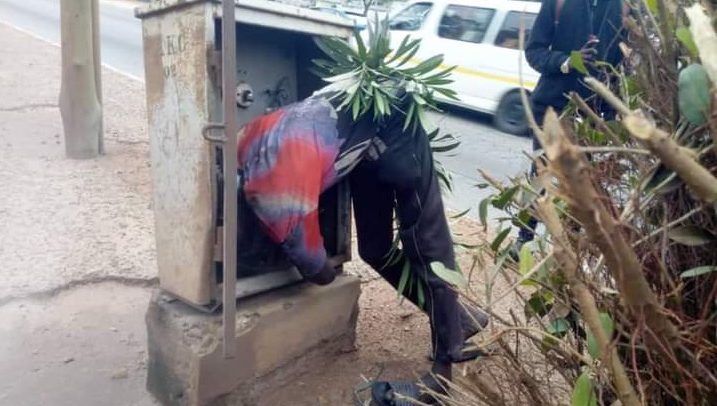 Items such as screw drivers and a pair of pliers were seen protruding from his pocket and a polythene bag containing unknown items close to him.
The police were yet to arrive at the scene at the time of filing this report.